Our school vision is to:

We are a UNICEF Rights Respecting School and our curriculum is designed to develop Spritual, Moral, Social and Cultural values. In addition to this, in 2011 the Government defined British values as democracy, the rule of law, individual liberty, mutual respect and tolerance of different faiths and beliefs. Further information on how this is taught at Holymead is available here.
Holymead Primary School NURTURES children through a safe, caring and supportive environment.
Holymead Primary School INSPIRES children through creative, exciting learning experiences.
Holymead Primary School aims to enable every child to ACHIEVE their full potential.
We are VERY proud to announce that we are now a UNICEF Level 1 Rights Respecting School!
After an assessment by the UNICEF team where they came and spoke to pupils, teachers, LSAs, SMSAs, parents and governors, and had a good look around both the infant and junior site, we were told that we had made the grade! We are really proud of this fantastic achievement and of our wonderful pupils who impressed the assessors so much and made them feel so welcome.
Film Night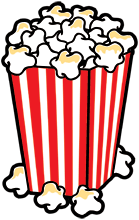 In Term 2 the RAG organised a' Film Night' in order to raise money for Syrian Refugees.
We had an amazing response and the evening proved to be the 'go to event' of the year (well in Brislington at least!)
We raised a fantastic amount of money and had a great time doing it.
We got our onesies on, ate popcorn and got into the Christmas spirit watching Home Alone 2!
Thank you to everyone who took part, helped out and came along. We raised a fantastic amount of money.
Our Rights Action Group visit the Rainbow Centre for Children
This term our Rights Action Group visited the Rainbow Centre for Children. We went to have a look around and find out more about this fantastic charity and to deliver a cheque for a whopping £669! This money was raised through competitions and collections from school performances.
We were very lucky to have the opportunity to look at all the rooms and find out about the therapies that are used there to support children and their families. We very much enjoyed our visit and are really proud of out school for making such a great contribution to a wonderful charity. To find out more about the Rainbow Centre for Children, visit: http://www.rainbowcentre.org.uk/
A tweet from the Rainbow Centre for Children of our visit...
Article 31: All children have a right to relax and play, and to join in a wide range of activities.